FUNCTIONAL MUSHROOMS
All mushrooms serve some sort of function, whether as a food in the grocery store or as a part of our ecosystem. However, the term "functional mushrooms" is a little more complex.
Functional mushrooms refer to the specific varieties that are used to help regulate and strengthen the immune system - there are around 140,000 species of mushrooms on earth with only about 700 known for their medicinal and pharmacological properties. Different species of functional mushrooms have different properties and applications, though most contain supportive elements and antioxidants that promote maximum vitality through balanced immunity. This includes enhancing energy and endurance, improving brain function, balancing stress hormone levels, decreasing inflammation, and much more.
As the research on functional mushrooms expands, their list of benefits only continues to grow, which has given them a true spotlight in the pet health industry. And because these mushrooms are not always delicious on their own, finding creative ways to incorporate them into the daily lives of both people and pets has become a cause worth working towards!
FUNCTIONAL MUSHROOMS
The history
Functional mushrooms have been around for centuries, playing an important role in many cultures around the world. In fact, references supporting their benefits appear in Chinese Medicine as early as 100 BCE.
Modern research has finally caught up to this long history with true evidence that functional mushrooms are powerful superfoods packed with antioxidants and nutritional value.
IT'S NOT
MAGIC,
IT'S MUSHROOMS!
Our product line includes 3 unique supplements - each containing a specific blend of functional mushroom extract powders and superfoods that utilize the fruiting body of each mushroom, specifically the stem + cap. The fruiting body is the reproductive structure of the mushroom and is what we see growing above the ground. It's what we typically think of when we picture a mushroom.
Extract powders are the purest and most effective way for dogs and cats to receive the benefits of functional mushrooms and blending different extract powders together is proven to be more effective than single functional mushrooms when it comes to supporting and regulating the immune system.
Our innovative extraction process releases the powerful, immune boosting beta-glucans and polysaccharides from the mushroom's cell walls, allowing for easy digestibility and bioavailability.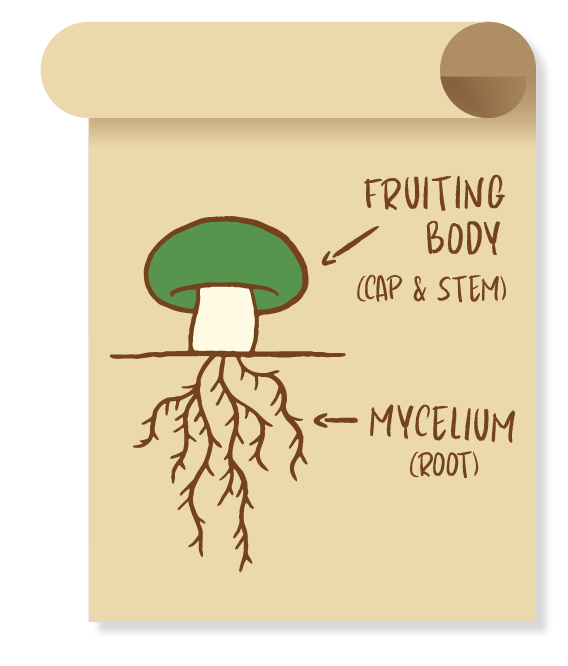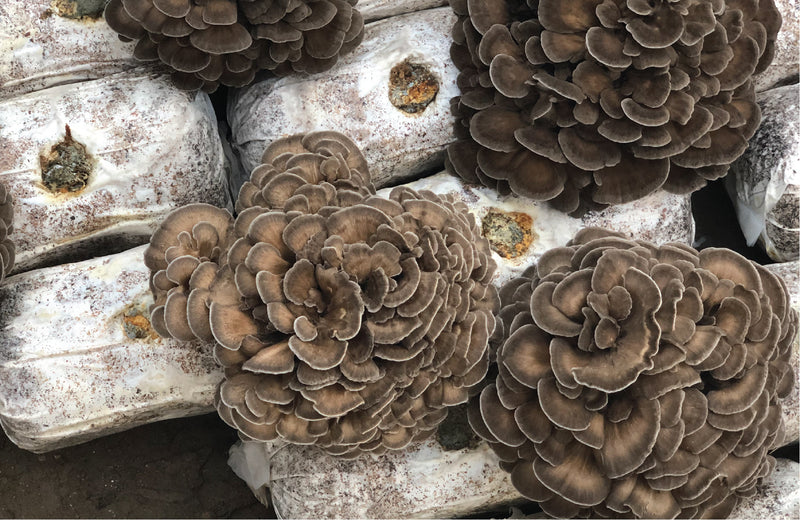 It is our mission to provide the highest quality mushroom powered pet supplements with a 100% guarantee that all of our ingredients are transparent, organic, and ethically and sustainably sourced.
In New Zealand, we work with a privately owned biotechnology company that produces superior quality superfoods and supplements. They also conduct their own research and development of land and marine-based active ingredients and all of their products are grown solely within New Zealand, or the pristine surrounding waters.
In China, we work exclusively with a professional mushroom extract facility that operates an organic mushroom cultivation center and a state of the art processing facility. This facility maintains HACCP and FSSC 22000 certificates, organic certifications for USDA, EU, Japan, and China, and their products are Kosher and Halal certified. The facility produces the finest functional mushroom extract powders, which are proven to have stronger efficacy as a health supplement compared to the conventional mushroom powders typically found on the market.
All of our supplements go through vigorous and strict third party lab testing during all stages of production in both New Zealand and Hong Kong to ensure that they pass global food grade standards.